The 'Gapper is truly a unique experience.
The 'Gapper's 1K & 5K routes traverse through beautiful, scenic environs located in the Niagara region. To be more specific, over some of the 140 acres of the rolling hills of "Agape Valley" in Pelham, Ontario (nearby to Effingham's "Short Hills"). This upcoming event marks our 9th year running the 'Gapper, and we expect even more runners to join us on September 23rd, 2017.
1K Family Fun Run
The 1K family fun run is the first event after registration and check-in. This is especially well-suited to children and families as the course is less demanding both for length and the kind of terrain the runners experience.
5K 'Gapper Challenge
Shortly after the completion of the 1K, the epic 5K begins. The 5K is probably one of the most challenging runs of it's length in our region. We are glad to hear that previous runners have a lot of fun participating in it, as well as the friends and family that enjoy cheering them on too!
After the 'Gapper…
After the 'Gapper 1K and 5K are completed, stay and socialize, and enjoy some BBQ, fruit and water (included with registration for all runners) followed a presentation of awards and door prizes. (LOTS of draw prizes – something for all participants!)
5k awards for top male and female overall.
Awards for top three men and top three women in each age group (under 15, 16-19, 20-29, 30-39, 40-49, 50+)
1k awards for top TEN girls and top TEN boys.
The reason we "run" the 'Gapper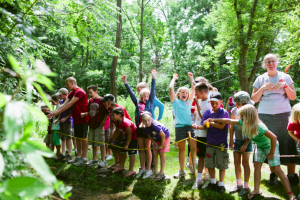 Another great reason to be involved with this event is that the proceeds go to benefit a full summer of Children's programs at Agapé Valley. The Gapper is one initiative that helps Agape to help keep costs as low as possible for parents of children in Niagara who send children to Day Camp here on the same beautiful property where the Gapper takes place. Thanks for your support!
For updates, Like our Facebook page and Follow us on Twitter.